About SpeakBeak Victoria
SpeakBeak Victoria is a private paediatric speech pathology practice offering assessment and early intervention for infants and young children (from birth to 12 years) in a range of specialist areas.
We service families living in the Gippsland Region of Victoria (with families travelling from Berwick, Pakenham, Drouin, Garfield, Bunyip, Trafalgar, Yarragon and Moe to clinics in Warragul; and servicing South Gippsland shire families from Cowes, Wonthaggi, Foster, Fish Creek, Korumburra in our Leongatha Clinic)

Speech Pathology covers all aspects of communication including how we use and understand speech, language, writing, reading, and gestures. Speech pathologists also provide assessment and therapy to people who have difficulties swallowing food and drink, including infants and toddlers who have difficulties with bottle feeding, starting on solid foods, and 'picky' eaters.
Infants and toddlers are never too young for a communication skills assessment. Speech Pathologists see children from infancy, including evaluation of 'pre-language' skills.
The time to seek advice and help is when you, as a parent, are concerned.
SpeakBeak Victoria specialises in the assessment and management of:
Autism Spectrum Disorders
Feeding, eating and drinking skills
Speech and Language development
Practice Philosophy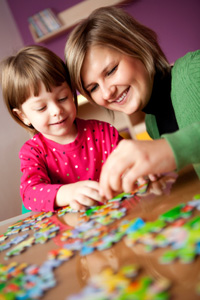 We manage our practice in accordance with recommendations made by our professional industry body, Speech Pathology Australia. We pride ourselves on our professional, ethical and compassionate approach.
Assessment is thorough and comprehensive, drawing information from various sources, including home and kinder visits, as required;
We liaise closely with GPs, Paediatricians, and other Allied Health professionals such as Dietitians, Psychologists, Occupational Therapists;
Each child's needs are addressed individually, with sensitivity to the individual's specific situation;
Therapy goals are tailor made to be realistic, objective and measurable;
Parents and carers are encouraged to participate as much as possible in designing goals and monitoring the child's progress;
Therapy is provided is age appropriate and motivating to the individual;
We also regularly attend workshops and seminars, read and review journal articles, to ensure all assessments and therapy are in keeping with current Speech Pathology evidence based best practice.
Klytie Healy, MSpPath, BA / BMus (Hons), CPSP
Speech Pathologist
Practice Manager & Director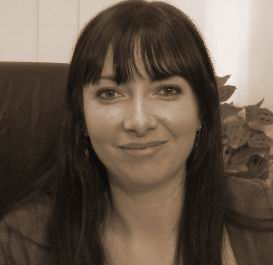 Klytie Healy completed her Masters of Speech Pathology at LaTrobe University, with a researched clinical guideline into the prevention and treatment of oral aversion (food refusal) in infants and young children. She is a member of Speech Pathology Australia and a Certified Practicing Speech Pathologist.
Klytie has been working for several years as a speech pathologist at one of Melbourne's largest tertiary hospitals. During this time, she has worked with both children and adults on various inpatient units including neurology and neurosurgery, general medicine, cardiac and respiratory care, and children's outpatient clinics. Klytie has been part of Monash Children's Developmental Disabilities Clinic, which provides a comprehensive assessment and diagnostic service for children with problems related to developmental difference, including Autism Spectrum Disorders. Klytie continues to work in the acute care hospital setting on a sessional basis.

Klytie has a passion for working with infants and children, and believes that training parents and carers to deliver therapy in the home environment is the key to maximising a child's developmental potential. Her particular professional interests are in the areas of infant and toddler feeding, and Autism Spectrum Disorders.